To LOVE-Ru
Information
Japanese
To LOVEる -とらぶる-
Rōmaji
To Rabu ru -toraburu-
Author
Hasemi Saki
Illustrator
Yabuki Kentarō
Volumes
18
Chapters
162
Status
Completed
Published
Apr 24, 2006 to Aug 31, 2009
Genre(s)
Comedy, Ecchi, Romance, School, Sci-Fi, Shounen, Harem, Supernatural
Serialization
Shounen Jump (Weekly)
To LOVE-Ru -Trouble- (To LOVEる -とらぶる- (To Rabu-ru -Toraburu-, To LOVEる -とらぶる-?)) is the original manga. It started publishing in Shonen Jump Weekly on April 24, 2006 and finished on August 31, 2009. It was followed by a prequel titled To LOVE-Ru Darkness.
The story of To Love-Ru revolves around Yūki Rito, a high-school student who cannot confess to the girl of his dreams, Sairenji Haruna. One day when coming home and sulking in the bathtub, a mysterious, nude girl appears out of nowhere. Her name is Lala and she comes from the planet Deviluke, where she is the heir to the throne. Her father wants her to return to her home planet so she can marry one of the husband candidates. But she decides that she wants to marry Rito in order to stay on Earth. Commander Zastin has been ordered to bring Lala back and has already battled Rito. He reports to the emperor that Rito would be suited to marry Lala, after hearing Rito, who was actually defending himself instead of Lala, says that marriage is impossible unless it is with the person you love. Lala truly falls in love with Rito and decides that she wants to marry Rito after hearing what he said. Her father decides that, if Rito is able to protect Lala from her fiancés, then he can marry her, but if Rito cannot protect Lala from her other fiancés and meet the king's expectations, Lala's father will kill Rito and destroy the Earth.
Characters
Edit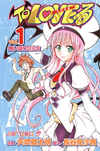 Volume 3 (Chapters 17-25)
Edit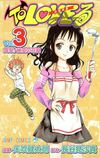 Volume 4 (Chapters 26-34)
Edit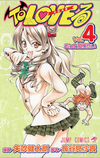 Volume 5 (Chapters 35-43)
Edit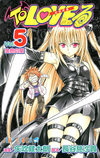 Volume 6 (Chapters 44-52)
Edit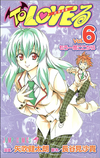 Volume 7 (Chapters 53-61)
Edit
Volume 8 (Chapters 62-70)
Edit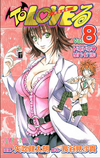 Volume 9 (Chapters 71-79)
Edit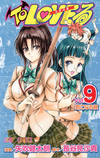 Volume 10 (Chapters 80-88)
Edit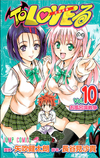 Volume 11 (Chapters 89-97)
Edit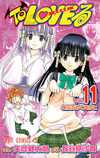 Volume 12 (Chapters 98-106)
Edit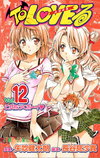 Volume 13 (Chapters 107-115)
Edit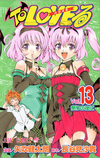 Volume 14 (Chapters 116-124)
Edit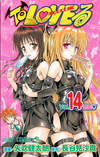 Volume 15 (Chapters 125-133)
Edit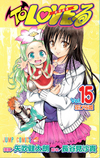 Volume 16 (Chapters 134-142)
Edit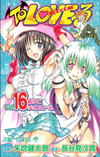 Volume 17 (Chapters 143-152)
Edit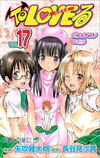 Volume 18 (Chapters 153-162)
Edit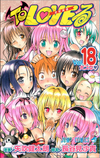 Volume Covers
Edit
For chapter covers, see Manga Covers.
Community content is available under
CC-BY-SA
unless otherwise noted.