To LOVE-Ru Darkness
Information
Japanese
To LOVEる -とらぶる- ダークネス
Rōmaji
To Rabu ru -toraburu- Dākunesu
Author
Hasemi Saki
Illustrator
Yabuki Kentarō
Volumes
18
Chapters
102
Status
Completed
Published
October 4, 2010 to May 1, 2017
Genre(s)
Comedy, Ecchi, Romance, School, Sci-Fi, Shounen, Harem, Supernatural
Serialization
Jump SQ
To LOVE-Ru Darkness was announced as a spin-off series which later on became the sequel to the first manga series in the To LOVE-Ru franchise. It is notably more mature than To LOVE-Ru; it retains its usual perverted comedy, but with more focus on its plot and more serious story and character development, and now provides much more graphic fanservice, which occasionally borders on hentai. The manga series concluded on March 4, 2017. Two bonus chapters were released in May and June issues of Jump Square. Bangaihen 23 released on April 1, 2017 and Bangaihen 24 released on May 1, 2017 but on November 4, 2017 Jump SQ released Special Bangaihen with 8 page length. The author said - It´s the end of Darkness series but not the To LOVE Ru series.
Rito remains unsuccessful and indecisive with his love for his crush, Haruna, and the alien princess, Lala. Meanwhile, Lala's little sister, Momo, also falls in love with Rito, and works on building a harem for him, in the hopes of giving herself a part of Rito's love life to include herself in. And so she enrolls in his school to secretly support all of Rito's love interests, and even attempts to find more, including recently enrolled alien assassin Konjiki no Yami (Golden Darkness), aka Yami. But another student, Kurosaki Mea, reveals herself to be Yami's little sister, and intends for Yami to return to being an assassin.
Characters
Edit
Volume 1 (Chapters 0-4)
Edit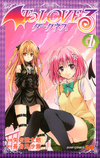 Volume 2 (Chapters 5-8)
Edit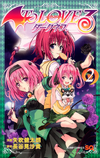 Volume 3 (Chapters 9-12)
Edit
Volume 4 (Chapters 13-16)
Edit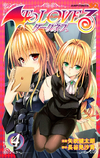 Volume 5 (Chapters 17-20)
Edit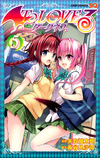 Volume 6 (Chapters 21-24)
Edit
Volume 7 (Chapter 25-28)
Edit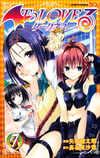 Volume 8 (Chapters 29-32)
Edit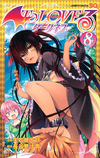 Volume 9 (Chapters 33-36)
Edit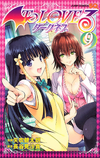 Volume 10 (Chapters 37-40)
Edit
Volume 11 (Chapters 41-44)
Edit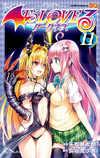 Volume 12 (Chapters 45-48)
Edit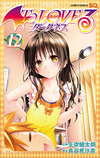 Volume 13 (Chapters 49-53)
Edit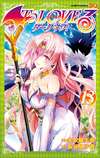 Volume 14 (Chapters 54-57)
Edit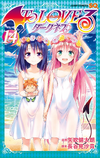 Volume 15 (Chapters 58-62)
Edit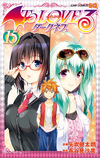 Volume 16 (Chapters 63-67)
Edit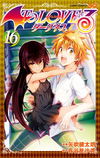 Volume 17 (Chapters 68-72)
Edit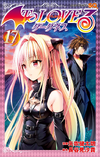 Volume 18 (Chapters 73-77)
Edit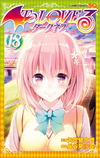 Volume Covers
Edit
For chapter covers, see Manga Covers.
Criticisms
Edit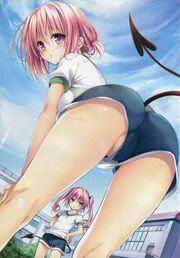 In April 2012, a To LOVER-ru Darkness volume was reviewed by the Tokyo government after receiving a complaint about frontal and lower body nudity. The volume was suspected to contain material that broke revision 156 of the Tokyo Ordinance on the Development of Healthy Youths. The conclusion was that the volume did not break the law, however the governing council did acknowledge the existence of the nudity mentioned beforehand. No other volume of To Love Ru: Darkness has been reviewed by the council since then.
Community content is available under
CC-BY-SA
unless otherwise noted.